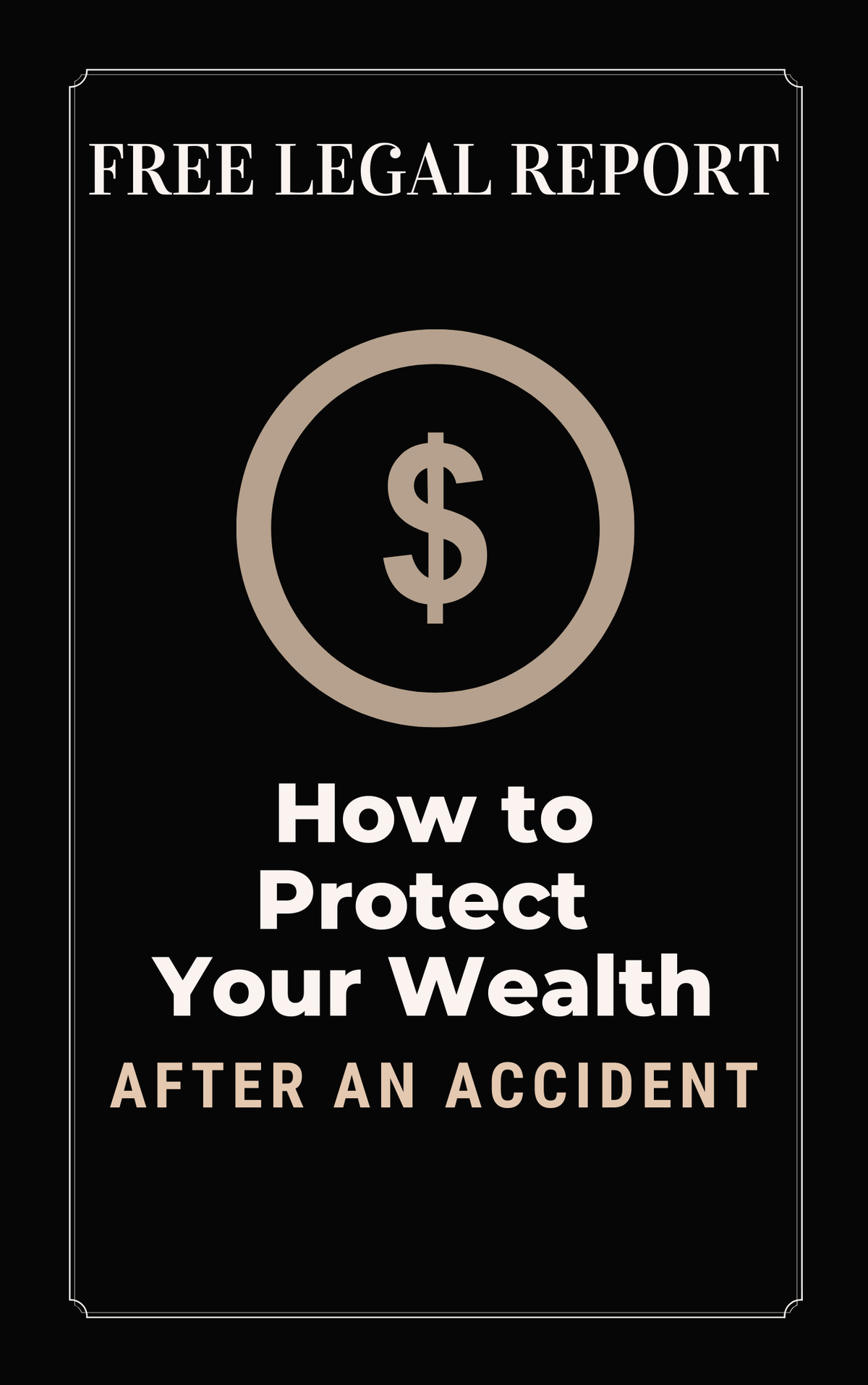 There are 2 times in life that could cause you to lose everything.
1. You are injured by a negligent driver who has inadequate insurance.
2. You cause harm to someone else and are being sued.
It is important to protect yourself BEFORE an accident so that you don't lose everything AFTER an accident.
1. Do you have auto insurance that will cover your injuries, even if the negligent driver is UNINSURED?
2. Do you know all of the different ways you must protect yourself if you are self-employed or run a business?
3. Do you have the 5 most important types of insurance to protect yourself if YOU are the one who causes an accident?
In this free report, written by an attorney who specializes in California personal injury cases, you will learn:
Why you MUST have underinsured and uninsured motorist coverage on your auto coverage.
How MedPay can cover your bills before your lawsuit is settled.
5 ways to protect your assets if you are self-employed.
Why you need more than just the basics when it comes to all types of insurance.
3 ways to protect your wealth when you are the negligent party and someone is suing you.
... and

MUCH MORE!
All of this information is 100% free if you live in California.
Stop listening to friendly advice being given to you by friends and family. Get this report, written by a personal injury attorney, and be empowered. This is the best and most necessary information for protecting your wealth both before, and after, an accident.
How To Get Your Free Download:
Request your free download of this important report today. Just enter your first name and email address. You will receive an email with your free download and instant access to this very valuable source to help you safeguard your security.
Ordering this information does not create an attorney-client relationship. The submission is confidential and we won't sell or trade your information to any third parties.