Refer Case a Case

A Transparent Attorney Referral System: For Attorneys by Attorneys
Why Partner with
Case Barnett?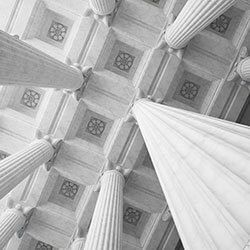 Experienced Trial Attorneys
Our lawyers are TRIAL lawyers, not settlement lawyers. We have tried more cases than 99% of personal injury attorneys. This means we know how to set up a personal injury case for maximum financial compensation.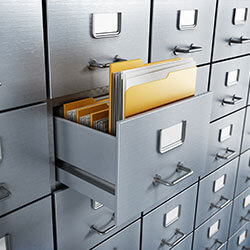 Efficient Case Management Systems
Our proprietary case management system ensures that we close out cases quickly. What does this mean to you? You get paid faster.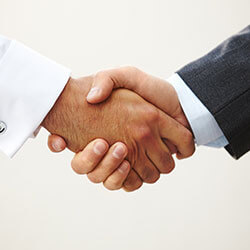 Transparent Fee Structures
We follow the California Rules for Professional Conduct and everything is laid out clearly from the start. Clients are on board, you are kept in the loop and you are never cheated out of your referral fee.
Referral Fees Paid to Date: Over 1.5 Million
Process/Steps
We have an entire process to make this extremely simple for you. We want to ensure that clients who call you are immediately hooked up with us and taken care of. Injured parties should be seeking medical treatment asap, so it is critical that these callers find their way to us fast.
We have developed a two-tiered referral fee system and we leave it to the referring lawyer to determine what percentage of the fee they will get.
We are always paying out referral fees to attorneys just like you - attorneys who do not practice personal injury but who are smart, hard-working and connected to clients.
Like you, we also get a ton of calls outside of our own practice areas of personal injury, child injury and elder abuse. We only refer those calls to attorneys that we lovingly, in our office, call our "partners". These are attorneys who consistently send injured people our way. We spread the love and send our callers right their way.
Are You a Personal Injury Attorney?
We work with fellow personal injury attorneys often. Depending on your level of involvement in the case, we pay referral fees up to 50%. For attorneys who simply want us to take the case over for them, the referral fees will range from 20-30%.
This program is ideal for personal injury attorneys who want to learn how to go to trial, not just settle all of their cases. We will pay you a referral fee and you will learn how to litigate your case. We will assist you with discovery, taking depositions and, of course, preparing for trial. We will be your partner, not just someone who took your case over.
Stop referring your cases out to law firms who don't involve you in the process. How will you ever grow that way? To learn more about our Litigation Partner Program call us today at 949.861.2990 or contact us here.
Next steps:
Fill out the form below to get started.
We will call you to set up a time to chat about your options.
* Remember, if you chose to become a referral partner, we will be doing all of the marketing for you. All you need to do is add our content to your already existing website, e-newsletter, print newsletter, social media pages or mailing list.
Frequently Asked Questions
What Types of Cases Do You Accept?
Moving Vehicle Accidents: cars, ATVs, buses, big-rigs, motorcycles, bikes, boating, railroad, pedestrian, cross-walk accidents etc.
Nursing Home Abuse: bed sores, infectious diseases, improper medication, falls, broken bones, dehydration, wrongful death.
Personal Injury Accidents: slip and fall, dog bites, swimming pool accidents, bar fights, skylight injuries, apartment complex accidents, amusement park accidents, elevator/escalator accidents, burn and scar injuries, assault and battery injuries, sexual assault injuries, wrongful death, paraplegia, quadriplegia, brain injuries, birth injuries, electrocution, construction accidents.
Child Injury: injuries at school and church, playground accidents, physical and sexual abuse at school or church, teacher child abuse, school bus accidents, cross-walk accidents, bullying and assault, daycare and preschool injuries, toy injuries, wrongful death.
What Is the Rule on Attorney Referral Fees in California?
California allows referral fees to be paid by lawyers to other lawyers. In fact, California is one of the few states to allow lawyers to collect a referral fee simply for handing a case over to a different lawyer, even if they have never formally participated in the legal case. It seems fairly straightforward but there are also things that must be done in order to make sure you are not violating any of the California rules of professional conduct.
What If the Attorney Does Not Obtain the Client's Consent for an Attorney Referral Fee?
If you refer a case to a personal injury lawyer, that lawyer is legally bound to obtain the client's consent regarding attorney referral fees or special fee-splitting arrangements.
When the attorney whom you referred your case to doesn't get the client's consent, your referral fee agreement may become void. We have also heard horror stories of attorneys transferring a case to another attorney (usually when they can't settle the case and realize that aren't equipped for a jury trial) without informing the client that they have done so. When this happens the attorney you referred your client to may also face professional conduct sanctions for misconduct or a malpractice lawsuit.
As you can see, it is very simple to refer a client and be paid referral fees as long as you are working with a partner who understands the importance of honest and clear communication, both with you and with the client.
Ready To Get Started?
See how attorneys just like you are adding thousands of dollars to their annual income by partnering with us. Fill out the short form below and we'll be in touch to answer any questions you have.
Meet Case Barnett
Case Barnett has been practicing law for 14 years. He grew up in Orange County, California and is a third-generation attorney. His grandfather was a "Judge Advocate General" in the military and his father is renowned criminal defense attorney, John Barnett.
Civil litigation comprises over 100% of the firm's work. Case's experience in front of juries facing seemingly insurmountable odds serves him well in his representation of plaintiffs. His fearless approach to law and his desire to go to trial have earned him the respect of his peers. Case loves trial work and litigation and he has established himself as one of the top litigators in Orange County. He enjoys talking to juries and fighting for his clients.
Case is the owner and lead trial lawyer for Case Barnett Law. Since starting the firm, he has been admitted to the prestigious Multi-Million Dollar Advocates Club, been published in "The Daily Journal" and recognized as one of The National Trial Lawyers- Top 100 Trial Lawyers. He also holds an AAVO 10.0 rating in the category of Personal Injury.
Hear What Other Lawyers Say...