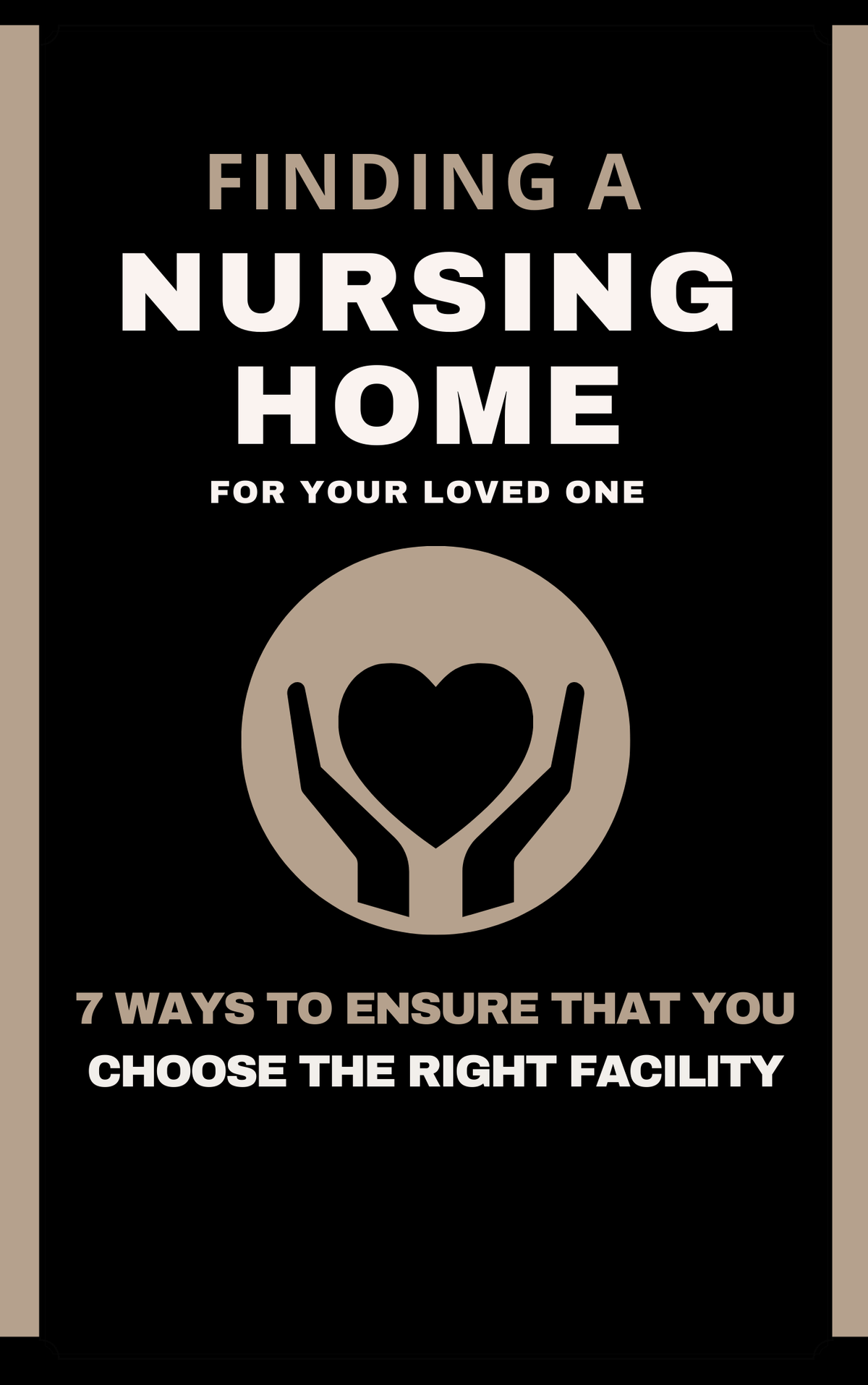 When you are searching for a nursing home for your loved one, there are steps you must take to ensure their safety.
We created this report, The California Survival Guide to Finding a Nursing Home for Your Loved One, to help families navigate the difficult process of finding a safe facility for their spouse, parent or grandparent.
In this free report, written by an attorney who specializes in California elder abuse cases, you will learn:
4 ways to find out about staffing issues that lead to neglect in nursing homes.
How to use the "Nursing Home Compare" tool to check health inspections, staffing, quality measures and overall ratings of facilities.
Where you can find real complaints filed on a particular nursing home.
Why having a meal in the facility's cafeteria is a good idea.
How a simple "fall" may actually be abuse.
4 questions you must ask about bedsore prevention.
A Nursing Facility Checklist to guarantee that you ask all the right questions.
... and

MUCH MORE!
All of this information is 100%

free

if you live in California.
Get this report, written by elder abuse attorney Case Barnett, and avoid mistakes that can cause harm to your loved on.
How To Get Your Free Download:
Request your free download of this important report today. Just enter your first name and email address. You will receive an email with your free download and instant access to this very valuable source to help you navigate choosing a nursing home or skilled nursing facility.
Ordering this information does not create an attorney-client relationship. The submission is confidential and we won't sell or trade your information to any third parties.